Darkness
A distant deep voice keeps calling your name. Williams… Williams.. Williams
You move towards the voice. Mist and fog everywhere – you cannot see. The sun is blocked. You struggle as the mist is thick and web-like. It grabs you, holds you back.
You finally see the caller. A big man, tall, with dark skin and pitch black eyes. You remember him from the top of the pyramid. There is a symbol on his forehead – an in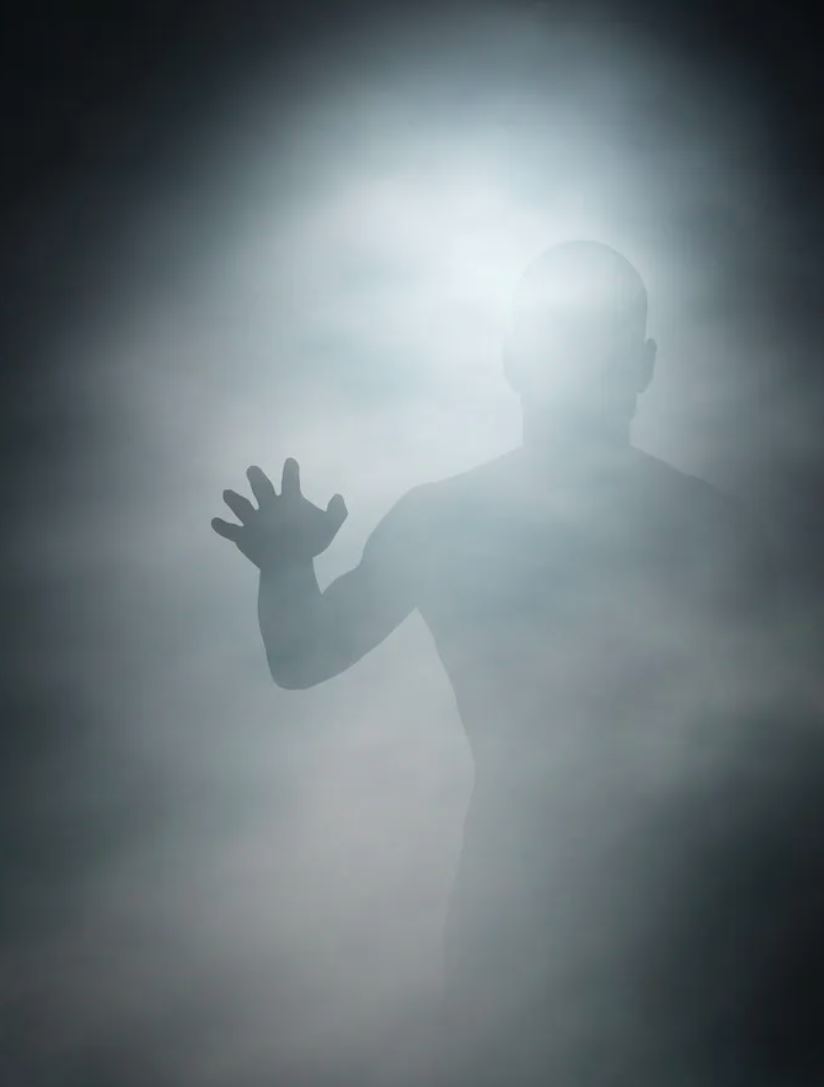 verted Egyptian ankh. He extends his hands towards you – you move closer. On his left palm is you face! And on his right is a strange misshapen pyramid. He brings his hands together, and you float away and up towards twisted beings and monsters in a circle. Some twisted, some with human limps, talons, fangs and some with no particular shape at all! In the middle is a pulsating yellow light. You instinctive know it is another aspect of the caller.
The caller says: And become with me a god" – you move into the yellow light.
Da du vågner med et sæt badet i sved. Du ligger med spejlet udpakket, du krammer det og knuger det tæt til dit bare bryst. Det føles varmt.
Du kan ikke huske du har pakket det ud eller taget det fra din rygsæk.