Lumberyard is a favorite of the blue collar and union set and has recently garnered a lot of attention from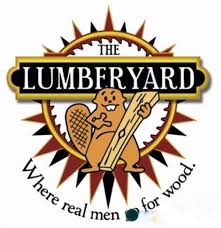 the Mafia. It is an independent strip club that distinguishes itself by bringing in an ethnic and racial mix of performers. The club has a large main room and eight separate "champagne rooms" in the back. A darkened corridor leads to a small conference suite in the back and on to the rear exit. A side corridor branches off to the right to the changing rooms, the management offices, storage rooms, and a kitchen area. The sound-proofed conference suite is generally reserved for private parties. Its location close to the changing rooms and rear exit makes it ideal for bringing people in and out unnoticed.
The Mafia has been trying to strong arm the club's owner, Jacob Bellows to sell out. Bellows is well-connected and well-loved, however, and doesn't like to be pushed. Jake Hickory and Saul Matlock are the bartenders and good sources of information on the Mob, the clients, and the girls. Security is made up of two troll bouncers named Benny and Pork and a semi-retired street sam called Royce who mingles with the crowd and only pitches in if things get out of hand.