A riot between members of the Humanis policlub and the ork gang, the Sons of Sauron, decimated the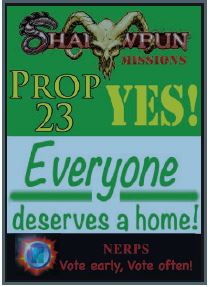 downtown area this morning. Knight Errant riot police were on the scene when the violence erupted, but they were stretched so thin they were unable to effectively stop the riot from spreading out over several blocks. As news of the riot spread, it sparked already high tensions in Redmond, Puyallup, and Fort Lewis.
Mini-riots broke out, along with random looting and firebombings. Governor Brackhaven has yet to make a statement on the spreading violence, but a spokesperson for the Governor h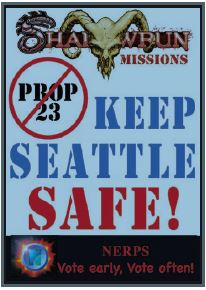 as advised all Seattle residents to remain indoors today unless travel is essential.
In further news, Press Secretary Edmund Jeffries has not been seen at all today either in his office or at the governor's mansion. One would think a man in his position was online and talking to the media..